D​oes this describe you?
You're at the beginning of your homeschool high school journey and you've suddenly hit panic mode.
You're afraid that you'll miss that important piece of information you need for your homeschooler to attend the top colleges.
You're afraid that you'll set them up all wrong and colleges won't take your homeschool seriously.
And most of all…you're afraid you've bitten off more than you can chew.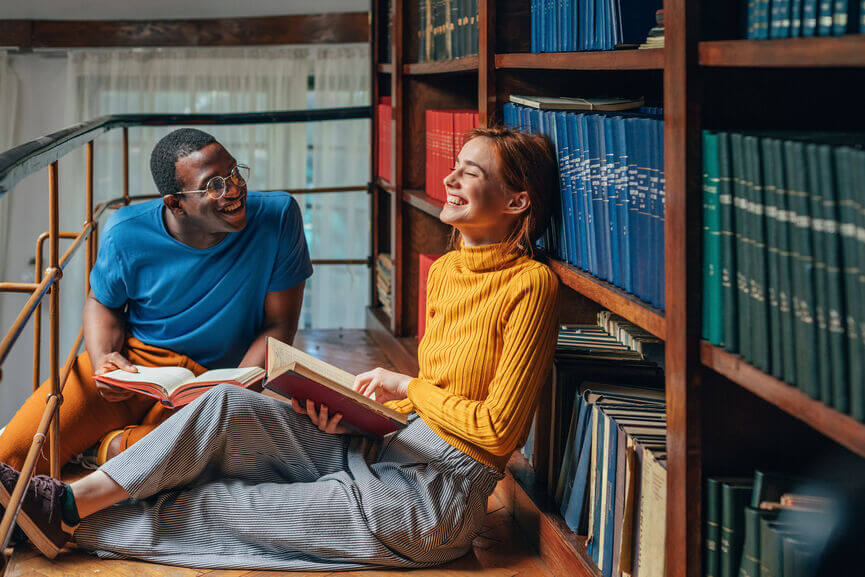 How to prepare your homeschooler so that they're a compelling applicant at selective and ivy league colleges
Can I let you in on a secret?
Actually, I'm going to let you in on a bunch.
Because there is a lot of misinformation out there about homeschoolers and the college admissions process.
Because I have been there and done that — with my own kids and with other amazing homeschooled kids.
Because I want you to know how good it feels to launch your homeschooler onto an awesome path.
The #1 thing to do if your homeschooler is considering top tier schools
PLAN AHEAD.
What you already know
You got it. Start now.
Here's what to do next
Have a Conversation.
Open up the dialogue now about the purpose and philosophy of your homeschool. Truly listen to your homeschooler and shape your homeschool accordingly, knowing it may change when a new passion is found or a new struggle arises or a new path is considered. Let that conversation — and those that follow — be your family's guide. What is right for one homeschooler and one family is not right for another. And that is the beauty of homeschooling.
Embrace the Freedom.
Know that you can steer your homeschool in any way you'd like. You are NOT trying to replicate school at home. You are trying to live and learn authentically, so give your homeschooler permission to do so. What that looks like — that authenticity — is unique for everyone. Sometimes it looks like structure. Sometimes it looks like freedom.
Any way you choose…
Know that you're in control. Of classes, credits, testing, self-directed exploration.
Don't do this…
You don't need a charter school or diploma program to guide you. You can do this on your own.
How?
Find out if your state has requirements for homeschoolers to graduate. Some don't have any. A few have some basic requirements.
Some parents feel like they have to follow the local public school district requirements.
You Do Not Need To Do This.
I know it's difficult to leave that mindset behind. I know you want to revisit it…because it's safe.
Do yourself a favor
Trust yourself.
You are the homeschool supervisor. You are the guidance counselor. You choose how to run your school. You create the homeschool transcript and issue the diploma. Except in rare cases, no one needs to do this for you.
Don't let anyone (including you) tell you otherwise.
First thing first
Become familiar with colleges and what they want.
Even if your student is a freshman, look at college websites. Many now have pages dedicated to homeschool applicants. If a school doesn't have the information on their website, call admissions and ask for the person in charge of homeschool applicants. Check out a variety of schools — state schools, research universities, national liberal arts colleges, Ivies. Do you see what they have in common? Ummmm…not much.
Welcome to the crazy college admissions process.
Each school has different requirements. Each school has different recommendations. As long as you know what these are in advance and you provide a strong college-prep education, this will not be a problem.
Check out the following pages for homeschooled applicants:
State: Colorado State University
Research: MIT
Liberal Arts: Amherst
Ivy: Princeton
What is a Strong College Prep Education?
English: 4 years
History: 4 years
Math: 4 years
Science: 4 years (at least 2–3 Labs)
Foreign Language: 3–4 years
Arts and Humanities: 2 years
Electives: These are a great way to show depth in an area of strong interest.
Please, please, please don't try to get away with less than this. I know it's not always possible. I know not every school demands this. I know some kids are skewed heavily in one subject area.
But when I hear homeschoolers trying to do the bare minimum, I cringe. If we are trying to raise lifelong learners, why do we want to shortchange our kids with a bare minimum education?
The importance of academic rigor
More than anything, selective colleges want to see that students have taken the most rigorous course load that is available to them. What does that mean for homeschoolers? It means that you should explore dual enrollment, university classes, AP classes, tutors, and high quality online classes. It means that when you create homegrown classes, you should choose college level textbooks and require high level thinking and output.
Testing
In addition to course load rigor, SAT and ACT scores are super important to most college admissions committees. These scores put applicants on a level playing field. They reveal a homeschooler's competitiveness. They put your homeschooler in the "consider" pile.
With that said, there are a growing number of test-optional colleges.
Two things to consider about test-optional schools.
Some test-optional schools still require homeschoolers to take some form of standardized testing — SAT, ACT, two or three Subject Tests.
If an applicant chooses to apply test-optional, they must be able to demonstrate rigor, intellectual vitality, and high level extracurricular involvement in other ways.
AP exams are yet another way — in addition to the SAT and ACT— to validate your homeschooler's transcript. For the most part, selective schools expect to see these. So plan carefully and prepare thoroughly. Some homeschoolers don't want to play the AP game. I get it. One of my kids felt that way during his sophomore year. He took university courses instead.
It's difficult to compile a college list before standardized tests have been taken, but don't let that stop you from researching schools with various selectivity. Once those scores are in hand, the path will become much clearer.
Teacher Recommendations
Selective schools usually prefer 2 or 3 teacher recommendations from academic teachers (not a homeschool parent). Plan ahead and encourage your homeschooler to forge relationships with mentors and teachers. Most institutions only want recommendations from junior and senior years, however, so keep that in mind.
Documentation
Want to know where YOU, the parent, have the most impact? As the homeschool parent, you are considered the homeschool guidance counselor. You have the unique opportunity to package your homeschooler with documentation — transcript, school profile, counselor recommendation letter, course descriptions. Create thorough and professional documentation that leaves no doubt as to the quality education your homeschooler received.
Socialization
The stigma still exists. Almost every admissions counselor will say to me, "Homeschoolers do wonderfully on our campus, but please make sure they show socialization within their application." Get your kids involved with others and let it shine through in those applications.
Whether they're academic, athletic, or artistic, extracurriculars are super important. And the more sustained and developed they are, the better. Colleges like "pointed" students. No longer are well-rounded students — with a wide variety of activities — all the rage. Admissions officers like to see students who excel in one or two areas and have a strong impact on that activity's community.
Qualities that Selective Schools Love to See
Intellectual Curiosity
Selective schools want curious, motivated students — students who go beyond textbooks and classes. Students who challenge themselves with research, independent projects, summer programs. Seek out those opportunities.
Initiative
Is your homeschooler a starter? A mover and shaker? A business owner? Awesome! If not, it is never too late to look for opportunities and nurture those qualities during high school. A natural starting point is your homeschooler's passions.
Leadership
Colleges like leaders — genuine leaders. They want alumni who will graduate, go forth into the world, and make a difference. Gone are the days where being leader of your local club or organization is enough. Think bigger and broader.
Character
Is your student kind, caring, compassionate? Do they contribute to society in an impactful way? Colleges are beginning to look beyond tests and scores and consider the qualities that make good human beings, as well as good students.
Warning: Do NOT leave financial aid out of the picture when creating a list.
Yes, do this research years in advance. Understand the reality of college costs and how your budget fits in with those costs. Familiarize yourself with the difference between needs-based aid and merit-based scholarships. Know that certain schools don't even offer merit scholarships. And know that if your family makes over $150,000 a year, and you only have one in college, it's likely you won't qualify for needs-based aid. And know that certain private institutions currently cost over $70,000 with a tuition increase each year.
Getting a good grasp on the nuances of financial aid takes a lot of research. It is confusing. It is not straightforward. It can be disheartening. But…
Knowing which schools are affordable can help create a list of schools that are good fits for your student…and family.
So how exactly do homeschoolers get into highly selective and ivy league colleges?
You know what's coming, don't you? There's no one way ticket. There's no secret, whether you are a homeschooler or not. The reality is that top schools have an acceptance rate between 4% and 10%.
Admissions officers often say that 80% of their applicants have the scores and the grades. So what is that character, that talent, that essence your homeschooler brings to the table?
Homeschoolers have the advantage of freedom and flexibility. They have the luxury of creating their story — one that can be compelling in highly selective admissions. Schools want to see that your homeschooler has taken advantage of this educational freedom. How will your homeschooler demonstrate this?
One more truth. There is MUCH more to college admissions than meets the eye. Some of it depends on your financial need. Some of it depends on whether your homeschooler applied Early Decision or not. Some of it depends on the institutional priorities of that particular school.
My best advice
Plan early, but be flexible. And encourage authenticity.
Allow homeschooling to nurture your homeschooler's sense of self and their place in this world.
Allow them to create their own genuine, compelling story.
Colleges will love that. :)
Your Turn
What schools are on your homeschooler's list? Share in a comment below!