Do you want to get your homeschooler into college without losing sight of your path?
Hi! I'm Lisa Davis.
I'm a college admissions consultant and champion for passionate and talented homeschooler outliers. I'm on a mission to stamp out the conformity of college admissions by helping homeschoolers go through the process on their own terms, with their own rules.
What is Fearless Homeschoolers?
Fearless Homeschoolers is your go-to source for all things homeschool college admissions.
Blog posts and weekly emails offer regular doses of inspiration, insider advice, and truth smacks to keep you on your path.
A Facebook community provides a vibrant and supportive space for you to collaborate with other homeschoolers determined to do this in a way that's right for them.
One-on-one consulting uses your homeschooler's story to find the right schools, fill out applications, and create the homeschool documents.
How is Fearless Homeschoolers different?
Fearless Homeschoolers is a college admissions consultancy like no other - it's exclusively for passionate and talented homeschoolers looking to go through college admissions in a heart-centered and story-driven way. It's a home, a movement for unconventional homeschoolers doing remarkable things. If you take a look at my blog posts, my emails, and my one-on-one services, you'll see that we dig deep. I ask you to leave rankings and brand names at the door and, instead, ask you to uncover your intention and purpose. Once that happens, your story leads the way through the college search, the college application, and the homeschool documents. Your story leads to a happy ending.
Can you work one-on-one with my homeschooler? Can you help me with the homeschool documents?
Ah. This is the heart of Fearless Homeschoolers - working one-on-one with families who seek a clear path to tell their remarkable story. I help homeschoolers uncover the recurring themes and values in their lives - the motivators that drive their passions. And I help parents weave those themes throughout the homeschool documents. We work collaboratively and virtually with one goal in mind - to help your homeschooler stand out in college applications in a way that feels good.
Just who am I, anyway?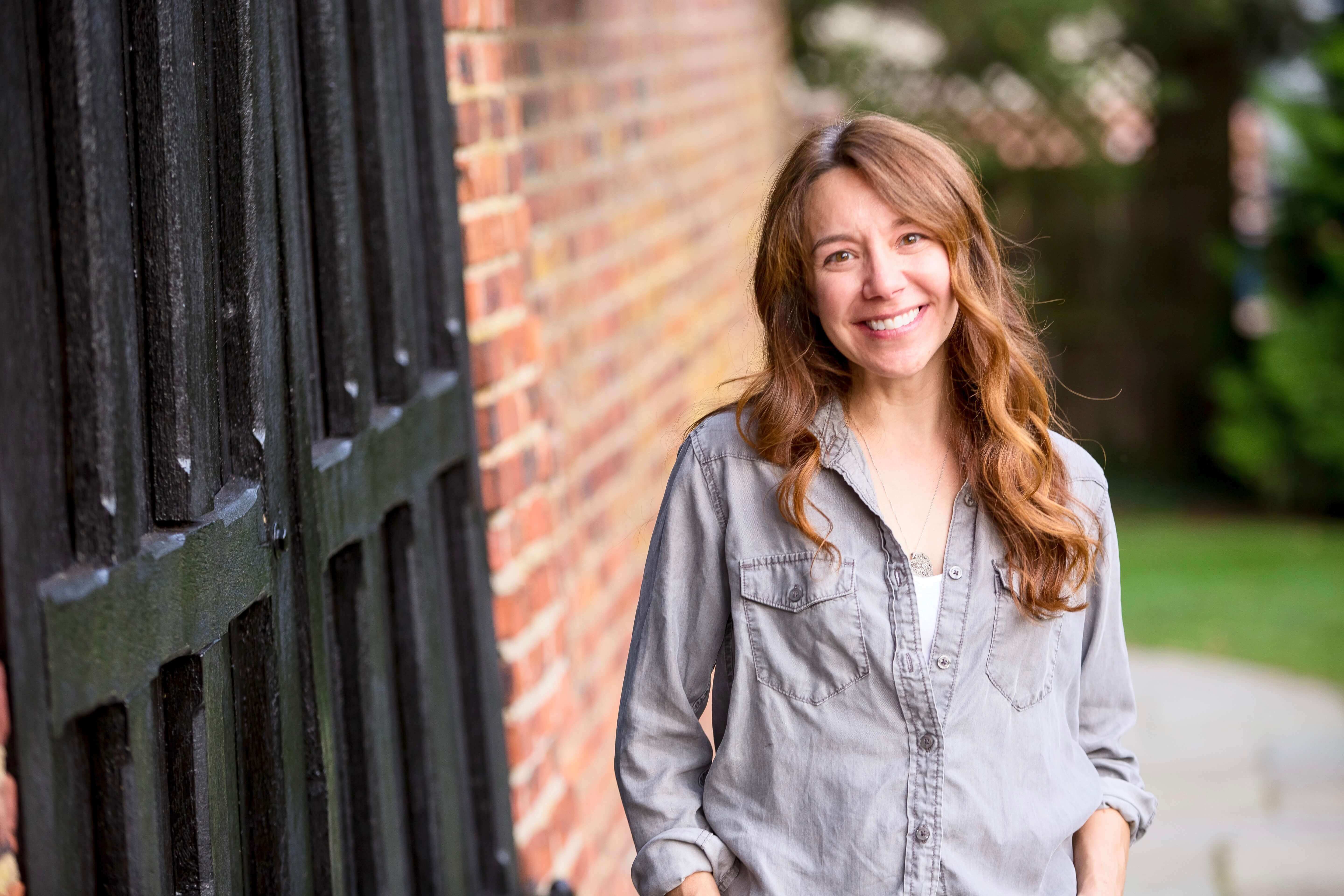 Six years ago, I landed the best gig in town. I began working with crazy awesome homeschooling families - families whose kids are actors, singers, engineers, sailors, fashion designers, mathematicians, grassroots organizers. Creative, passionate, and talented outliers - bright, driven, and motivated.
When people ask me what I do for a living, I say I'm a homeschool college admissions consultant.
But really what I do is…I meet the coolest kids with the coolest families and they let me be part of their amazing homeschool journey. I give them two things: knowledge and permission to trust themselves as they make choices that feel right to them, but may look strange to society. And in the end? They've got a story to proudly share with college admissions officers.
I've homeschooled for eleven years. Accidentally, at first. Then intentionally.
One by one, my kids have asked to come home.
One by one, they've taken ownership of their learning, their passions, their lives.
They've spent more time doing what they love than sitting at a desk. I've had a ballerina, a baseball player, an equestrian, a Rubik's Cube world record holder, a TEDx organizer. They've designed their own courses and and started their own businesses. They've taken university classes and traveled the world. They've gone on to top tier liberal arts colleges and an ivy league school.
I have over 15 years of experience in teaching, evaluating, and consulting. And I'm a proud member of IECA. I've taught gifted kids and special needs kids. I've taught in public school and homeschool. In all cases, I've seen the power of living and learning authentically.
Let's get real. You went down this less-traveled path to allow your kids to carve their own destiny and take ownership of their own education, right? Your family embraced the nonconformity.
Now here you are. Questioning, doubting, stressing.
There's no manual for homeschoolers. No exact formula. There's no one reminding you to trust yourself.
And that's exactly why Fearless Homeschoolers exists.
That's the part of my job that makes me jump up and down.
Check out what others say about me
Thank you! And really, I know I keep saying it, but I could not have done this without you! On so many levels this whole thing is amazing, but the fact that 10 schools have accepted this homeschooled kid - kinda MINDBLOWING! — Jill, mom to Cameron (NYU Tisch, Drama '22)
The minute I heard your voice I calmed down! I felt comforted that the very values that we started our homeschool with were going to be met in this process too. I trusted you and felt so supported at every turn, all the way from pushing the button to sending the application off. So grateful! — Wendy, mom to L. (Sarah Lawrence College)
Get started with your 2019 Fearless Homeschoolers Timeline!