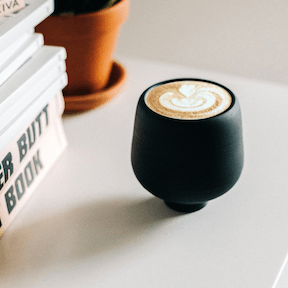 Write a homeschool counselor recommendation letter that makes your homeschooler stand out in college admissions.
The time has come. You've worked through the Transcripts, School Profile, and Course Descriptions. There's only one document left, and it's the one you're avoiding, because you just aren't sure how to approach it.
Enter the Homeschool Counselor Recommendation Letter.
You need not be afraid! I promise. I'm about to share everything I know to help get the ball rolling. I also promise this: writing your letter will be a deeply powerful and moving experience, as you journey into your child's past, revisiting all that they have done and all that they have become. You will take stock of a family who chose the unworn path, and you will relive moments of joy.
When the final draft of the letter is complete, you might just cry! It is one of the most rewarding parts of homeschooling. Embrace this opportunity that only homeschool parents are given. It is a gift!
What is your role?
The role of a traditional high school counselor in college admissions is clear - evaluate a student in the context of the school community. How do they compare with other students? Did they take the most rigorous of courses offered? What kind of impact did they make on the community, socially and extracurricularly? Because homeschoolers cannot make these kinds of comparisons, your letter needs to take a different approach.
Your job is to strike a balance between teacher and parent in a professional, yet personal way.
What doesn't your homeschooler's college application say…yet?
I often refer to the application as a puzzle. When put together, all of the pieces should reflect everything you want admissions to know. This is the time to look at the the pieces of the application thus far. What do the essays say? What does the activities list say? What does the school profile say? Now ask yourself, "What doesn't this application say yet about my child?"
What is missing academically?
If you feel that the application doesn't reveal the academic rigor of APs and test scores, provide evidence of intellectual curiosity and examples of independent projects. If you want to compare students of similar age, and you have the credentials or experience to do so, explain in detail. Discuss your child's development. If they were the one who asked to come home, why? Did the reasons change or evolve or grow? How did the student grow over time?
Consider these academic qualities of your student:
What motivates them?
What intellectual risks have they taken?
What excites them?
How do they show initiative?
How have they taken advantage of homeschooling?
What is missing socially?
Unfortunately, there still a stigma attached to being a homeschooler. Although the number of homeschoolers is rapidly increasing, and institutions are becoming increasingly accommodating, negative stereotypes still exist. Be sure to include any involvement in groups, leadership roles, and community activities.
What is missing about character?
It's always good to quote someone else or even the student to support their character and values. Be sure to back those quotes up with specific examples.
This is a story. Not a resume.
Go through the writing process as if you are writing one of the most important essays of your life. This will not only guarantee empathy for your child writing their essay (!), but will provide insight for how to craft your letter. This should not be a list of accomplishments.
Remember: This letter is about the student. While there may be slight overlap with the School Profile in explaining a student's reasons to be homeschooled, this letter is reserved to provide insight about the student.
How to begin.
Come up with three things that capture your child - something that is not yet in the application. If it helps, choose one academic trait, one social trait, and one character trait. Or you can come up with three other ideas that provide a skeleton.
Introduction
Declare your recommendation: "It is with great honor that I submit this recommendation for…" If you have teaching credentials, mention them now and explain how your child compares. Briefly mention why the student came home and how they took advantage of homeschooling. How rigorous were the courses? Were they self-designed?
Body
Weave personal stories and positive character traits together. Breathe life into the application, balancing professionalism with details only a parent would know. Show how your child balanced academic interests with other interests. Give details into your child's real life, real room, real friends.
Conclusion
Finish with clarity and certainty. How will the aforementioned qualities be used in the future, on campus and world? End with a strong finish: "Thank you for this opportunity. I hope it is clear that my student will make an outstanding addition to your institution's community."
Need examples? Happy to oblige!
To him, the world is filled with wonder; there is so much to learn and so much to do. He has a wall-sized whiteboard in his room. On it, you will often find math problems juxtaposed with a list of personal inquiries, such as "What are my worst qualities, and what can I do to improve them?"
Not only have I watched her make bold and authentic choices, whether it be homeschooling or standing up for classmates who are bullied, but I have watched her persevere when the realities of life conflicted with her dreams.
During these setbacks, she immersed herself in the newfound knowledge and passion inspired by her women's study. The writings and lessons of Mary Wollstonecraft to Virginia Woolf to Gloria Steinem embodied a strength and purpose that resonated with her, as she faced those setbacks. Her interest then broadened into other social justice issues, such as institutionalized racism, animal rights, and gender equality.
The Nitty Gritty
Where do I upload this in the Common App?
The best counselor letter is positive and powerful. You have the honor to present your student in way most parents do not. Embrace this opportunity and enjoy this moment in your life. This is not only a time to celebrate your kid, but also a time to congratulate yourself for a job well done!
Your turn. What's the hardest part about writing the counselor letter?
Grab the Ultimate College Prep Planner for Homeschoolers as a bonus to joining my newsletter.

And Join the Fearless Homeschoolers Facebook Group where we navigate high school and college admissions together!