Every January, I start working with a new crop of Juniors. They're excited to share who they are and to plan the first steps of their homeschool to college journey.
The system works beautifully as all families follow the same general timeline.
Unless, of course, tasks aren't done on time.
Then we fall behind, playing catch up or skipping over things because there's simply no time.
It's stressful. And it keeps me up at night.
If you have a homeschool junior, use this college planning checklist to get a head start on what needs to be done before you head into the summer. You'll be glad you did.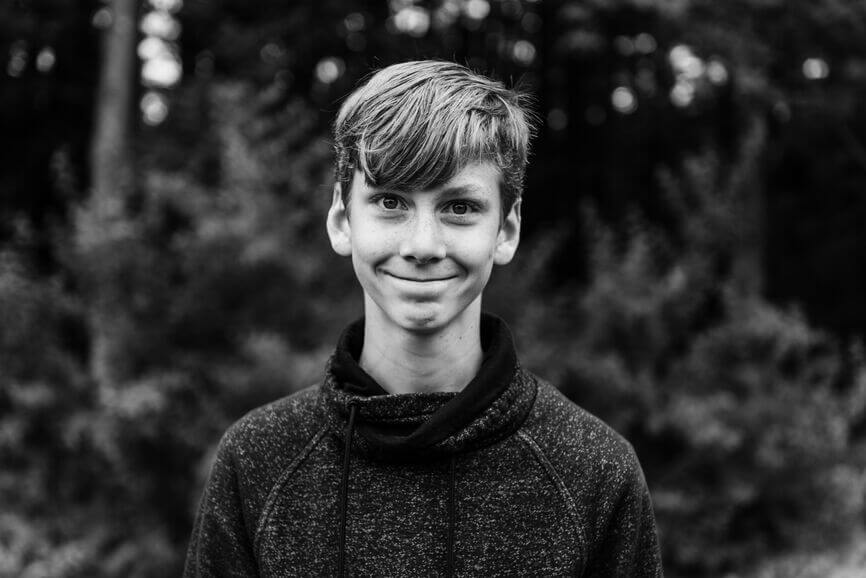 Got a homeschool junior? This college planning checklist will get your homeschooler on track for college applications.
1. Start your homeschool transcript
Time and time again, I've witnessed the power of creating a homeschool transcript. Once you see your teen's high school years listed on that one page document, you'll feel empowered. Confident. Ready to tackle your other documents.
Use my Fearless Homeschoolers Transcript Template or create your own. Enter freshman, sophomore, and junior years. Update credits, grades, and GPA at the end of the year.
2. Start your course descriptions
Once you tackle the transcript, course descriptions are a natural next step. If you don't have details for each course, start digging for them.
Grab my Course Descriptions Toolkit for samples and templates.
3. Create a plan for junior and senior year
Sit down with your homeschooler and create a timeline. Get organized by creating a central spot for college application work. I use and love Google Drive. It's free and you can work in collaboration with your homeschooler.
4. Save your teen's best work
You likely won't need to share work with colleges, but a few schools do ask. When they do, they typically request a graded essay with comments.
5. Start a collection of anecdotes and quotes about your homeschooler
Or FROM your homeschooler. These will help tremendously in creating a great counselor recommendation letter.
6. Check out what colleges want from homeschoolers
You'll often find homeschool-specific requirements on a college's admissions page. If there's no designated page for homeschool applicants, call admissions and ask.
7. Create a Common App practice account
Actually create two practice accounts. Or three. One as a student, one as a counselor, one as a teacher recommender.​ Take a peek around and become familiar with what's expected. Learn how to navigate the Common App.
8. Take SAT and ACT practice exams
Most students do better on one over the other. While taking a full practice exam for both is time-consuming, it's also revealing. Schedule a spring exam for the preferred exam.
9. Prep for SAT and/or ACT
Develop a test prep plan and put it in your teen's calendar. If you're not using a tutor or outside class, check out Khan Academy for independent practice.
10. Prep for AP exams
AP Exams take place in May, often at the same time as SATs and spring performances or championships. Keep your teen's schedule in mind when scheduling and prepping for exams.

11. Choose teacher recommenders
Most schools as for one or two recommenders. A handful ask for three. The best recommender is one who can share insight into a student's in classroom and out of classroom strengths. Encourage your teen to cultivate strong relationships with those instructors over the course of the spring semester.
12. Run the NPC Calculator for a few schools
Do this before you add them to your list. Find out what your family's EFC (Expected Family Contribution) by using their Net Price Calculators. Know which schools require only the FAFSA and which ones require the CSS Profile. Educate yourself on financial aid lingo. Know that schools are under no obligation to meet your EFC.
13. Be transparent about finances
Have honest conversations about money from the very beginning. Tell your teen the budget and consider taking schools off the table if you're certain they're unaffordable.
14. Research summer opportunities
Plan for summer fun. Search for summer programs, workshops, internships, international exchanges, university classes, jobs. (Many summer program applications are due in January and February.)
15. Register for fall courses
Course registration for the upcoming year usually begins in early spring. Make sure you are aware of any prerequisites needed for those fall classes. Note: Keep work load in mind. College application season is heaviest in the fall.
16. Seek out mentors
Is there a mentor that can support in a class or independent project? Ask friends, universities, online communities. Bonus: Mentors make great recommenders!
17. Understand merit scholarships
Know which schools offer and don't offer them. And know which schools offer a lot to a large percentage of their applicants.
18. Understand early applications
Know the difference between Early Decision, Early Action, and Regular Decision. Understand how they impact acceptance rates; choose what's best for your family and your timeline.
Make sure your homeschooler devotes plenty of time and energy to the things they love most. Encourage them to find ways to improve their favorite communities.
20. Keep the balance
Be aware of your homeschooler's stress level. Spring of junior year can be a busy one.
21. Join the Fearless Homeschoolers Facebook Group
We'd love to have you in our awesome community, where we share and encourage and support one another during the college admissions process.
Want More?
Why Your Homeschool Transcript Should Be Organized By Year
How to Write a School Profile that Colleges Love
Your Turn
Is your homeschool junior keeping on top of their college plan? Share in a comment below!