I remember the day Collin handed me the note.
His eager eyes looked at me as he crumpled the paper into my hands.
I looked down, unfolded the lined paper, and started reading.
It was a list of all the reasons he wanted to get homeschooled.
Number 1?
"To learn the things I want to learn."
Collin was in 5th grade and this was his final plea (of many).
He was always a kid who craved more - more freedom, more depth, more ownership.
I gave it to him when he came home the following week.
I just listened and followed and encouraged. I learned with joy and excitement alongside him.
We talked. We listened to podcasts. We attended Rubik's Cube tournaments.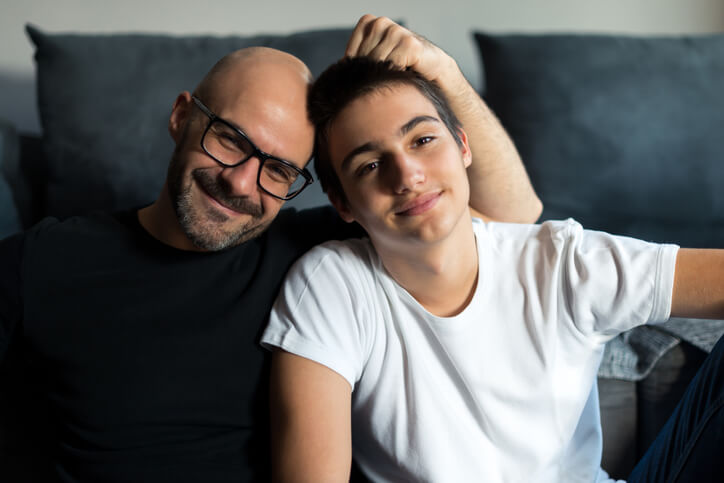 Prepare your homeschool high schooler for college by knowing what schools want in the first place.
How Did I Plan for College?
I didn't.
At least through 9th grade.
I didn't give Collin grades. I didn't have a set curriculum.
We just explored and played and absorbed all we could.
Sometimes I wondered if he should be learning how to write formal essays or memorizing important history dates.
But I trusted Collin. And I trusted me.
Here's the Deal
We never know as parents if our decisions are the right ones.
And if your kids are anything like mine, each is different. Wildly different.
What worked for Collin did not work for my daughter who loves structure and online classes.
And it may not work with your kids. Or you.
But this was Collin's story. It felt right then and it feels right now.
Each of our kids has a unique story to be honored. This I know to be true.
I've seen it in my own 6 kids and I've seen it in the hundreds I've worked with.
Your homeschooler's story should honor who they are. Not what colleges want. But that doesn't stop homeschool parents from asking me how to prepare their homeschooler for college admissions.
The Secret to Homeschooling High School
As a college admissions consultant exclusively for homeschoolers, there are a lot of tactics, a lot of details I can share with you.
But let's look at the big picture first.
Let's start with your homeschooler's interests.
How can you cultivate them in a way that prepares them for college admissions?
5 Qualities That College Love to See…
I bet you'd love to see those qualities in your teen as they approach adulthood, too!
But I'm not suggesting you shape their story around those qualities.
I'm suggesting that you stay mindful. Nurture these values as your homeschooler's passions and interests rise to the surface. Nurture these virtues as your homeschooler makes choices that determine their direction.
You're trying to create a human who will go out and make their mark by changing the world - in a way that's uniquely them.
Related: Using Your Homeschool Story to Boost Your College Chances
So what do these qualities look like in action?
1. Intellectual Curiosity
Your homeschooler probably has this one down.
Do they spend time chasing rabbit trails  - exploring freely and deeply?
Do they ask interesting and challenging questions?
Do they love learning for learning's sake?
Awesome. Then give them the time and space to continue down those trails. Give them a vehicle to explore what matters most to them.
TIP: Many homeschoolers do this without anything to show for it. Is there a way your high schooler can show their intellectual vitality in a tangible way? A blog, a research paper, a video, a podcast, a summer program, an academic competition?
2. Commitment
You've probably heard it before.
Colleges don't want well-rounded students. They want a well-rounded class - filled with pointy students.
What's a pointy student?
A student who has gone deep  -  in music or STEM or Russian or human rights  -  anything at all.
They want an applicant who has devoted time and practice to become an expert in something they love.
And they want an applicant to bring that expertise and that love to their campus community.
Tip: Spend 9th grade allowing your homeschooler to explore and find that passion. Each year in high school, encourage them to go deeper.
3. Initiative
Many homeschoolers are entrepreneurial by nature. They're starters, makers.
They show initiative by creating something - an organization, a conversation, a business, a community, a personal project.
How can your teen expand their passions and talents onto a larger scale - something that is beyond them?
How can your teen start something and see it through to the end?
TIP: If your homeschooler shows interest in creating something on a large scale, your input and energy may be helpful in setting the wheels in motion.
4. Leadership
This one seems to trip homeschoolers the most.
Do you worry that your homeschooler isn't leadership material because they're an introvert?
Do you worry that they haven't created and spearheaded some huge organization?
Leadership comes in many forms.
Your homeschooler can be a tutor, a mentor, a role model of any sort to anyone.
TIP: If you're struggling to find a "leadership" role your homeschooler can cultivate, think about situations in which they use great listening skills, open-mindedness, positivity, and empathy. Even a babysitter uses leadership skills!
5. Compassion
Colleges don't want your homeschooler to do "community service".
They want your homeschooler to have a sense of the world's problems.
And do something about them.
This doesn't have to be done on a large scale, but it should be genuine and fulfilling and impactful.
Does your homeschooler spend hours working on a personal passion project or interest?
How can they have a positive impact on others with that passion or interest?
Tip: If your homeschooler is already part of a community, how can they give back with their time, knowledge, and resources and make a measurable impact?
I Know What You're Thinking…
Does my homeschooler have to do ALL of these things?
Absolutely not.
Don't try to check each box methodically each year.
Start with the curiosity piece  -  giving them the freedom and flexibility to go down paths a traditional schooler may not have time for.
Let them explore what matters most to them.
And you may find that the boxes get checked naturally.
What You Should Do
Let them discover who they are and what matters most to them.
Trust them. And trust yourself.
Guide them, stand by them, cheer them on.
When my son, Collin, got accepted to a college he loves, I was certain about one thing.
Many winding roads led him there.
And many more will lead him to a life he loves.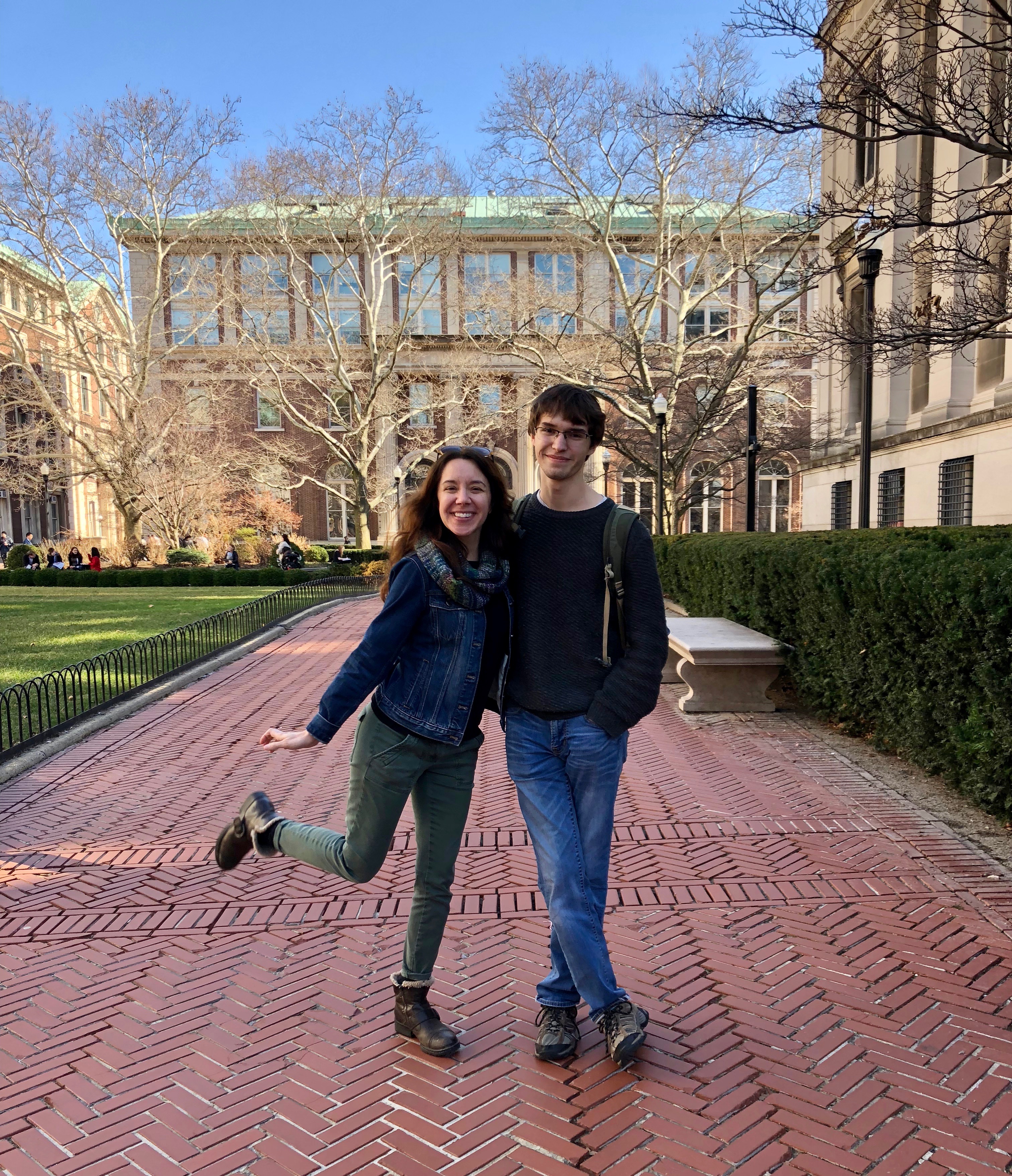 As his homeschool teacher and his Mom, I had the honor of standing by, watching my son learn and grow and become more of himself.
Preparing our kids for college isn't about picking college names and reverse-engineering.
It's always about going back to who they are. And telling them to lean in.
Want More on Planning High School?
3 Things College Want to See on Your Homeschool Transcript
How to Keep Great Homeschool Records
Homeschool Credits for High School
Your Turn
What is your homeschool high schooler doing that colleges will love to see? Share in a comment below!